Welcome to Crossroads Inn & Suites! Our property includes wheelchair accessibility, accessible parking, and wider entranceways to help all guests navigate with ease. We have dedicated rooms to provide enhanced accessibility, with roll-in showers, lower countertops and furniture, and more.
Our non-smoking, wheelchair-accessible, queen-bed rooms are designed with your needs in mind. Each accessible room offers a more spacious layout featuring wider door frames and a comfortable pull-out couch. The bathrooms are fully fitted with grab handles, a shower seat, and a flexible showerhead.
Each Wheelchair Accessible room includes:

Free High-Speed Internet

32" TV with Ultimate Cable TV Package

Free Parking

Air Conditioning
And so much more!
At Crossroads Inn & Suites, we pride ourselves on providing excellent customer service, and our professional staff is always happy to assist you with anything you need. So, whether you're traveling for business or pleasure, we have the perfect room for you at an affordable price.
Book your wheelchair-accessible room today and experience the comfort and convenience of Crossroads Inn & Suites!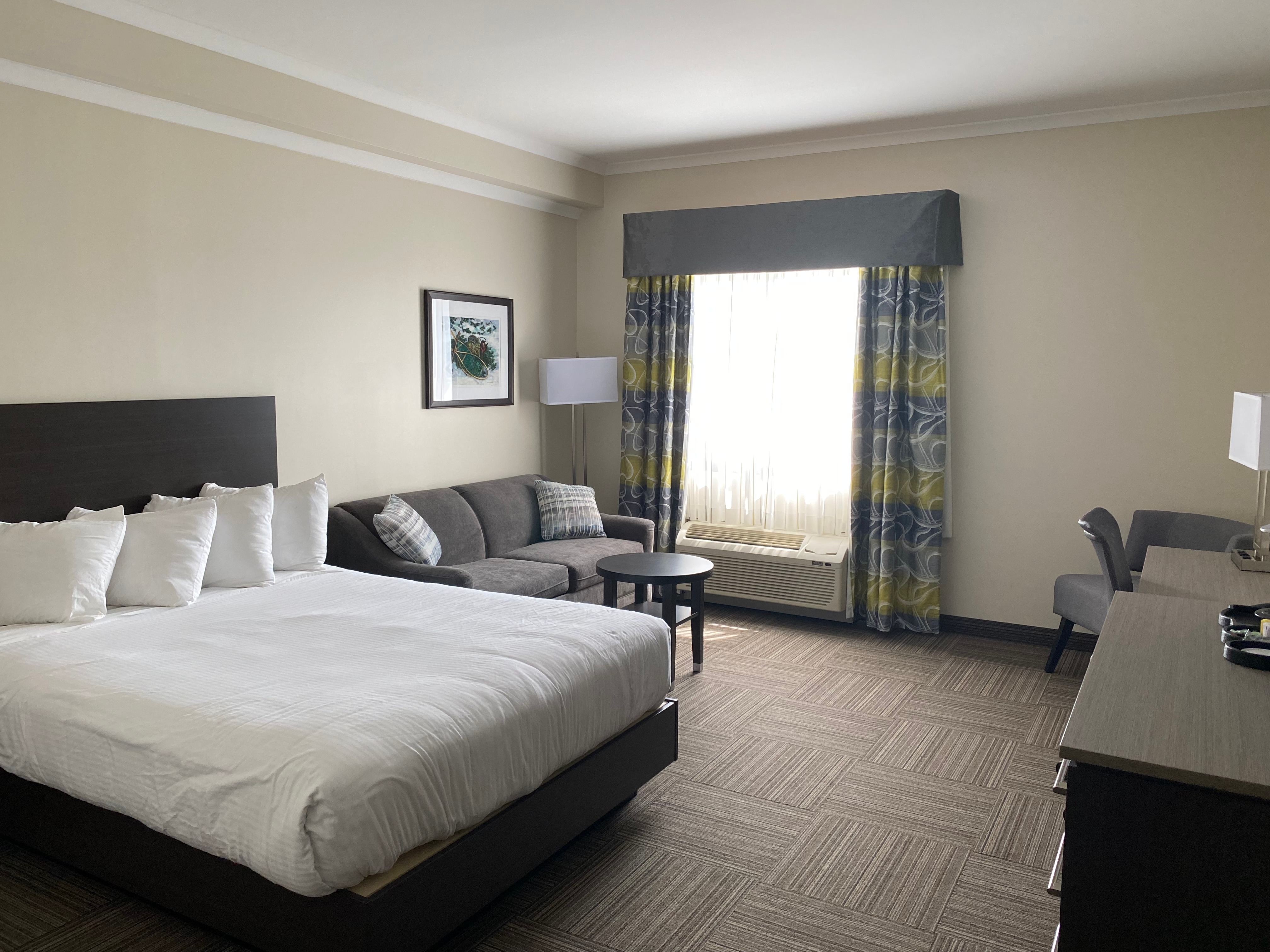 Policies:
Cancellations must be completed before 4:00PM NST on the day of arrival. Rooms are booked by credit card only.
Check-in is from 3:00PM onwards.
Check-out is at 11:00AM.
"The rooms are beautiful and modern and comparable with any hotel I've stayed in! It was clean and neat, and had everything you need. Would definitely stay again." – Jenna O.