Welcome to Paradise, Newfoundland! Discover the hidden gem nestled on the eastern coast of Canada, where captivating landscapes and natural beauty await you. Whether you're a nature enthusiast, an adventure seeker, or simply seeking tranquillity, Paradise offers many fantastic destinations. Explore Peter Barry Duff Memorial Park and Octagon Pond, among many other must-visit attractions.
Join us on a journey through incredible experiences in Paradise, Newfoundland. Immerse yourself in the breathtaking beauty, delve into its rich history, and embrace the vibrant culture that defines this beautiful corner of Newfoundland and Labrador. Get ready to explore Paradise. Let the adventure begin!
Explore Octagon Pond Trail (The Grand Concourse)
One of the most beloved walks in Paradise, Newfoundland, is the Grand Concourse – Octagon Pond Walk. This scenic trail takes you on a delightful journey around the beautiful pond, offering a perfect blend of adventure and nature. Lace up your walking shoes and get ready to immerse yourself in the captivating beauty surrounding Octagon Pond.
The gravel trail is well-maintained and easy to navigate, making it accessible to walkers of all skill levels. One of the highlights of the Grand Concourse – Octagon Pond Walk is the magnificent Octagon Pond itself. Take a moment to pause and soak in the peaceful ambiance as you admire this beautiful ecosystem.
Visit Paradise Park
Paradise Park in Paradise, Newfoundland, is a vibrant recreational hub that offers an array of activities for locals and visitors alike. Nestled in a picturesque setting, this expansive park is a perfect destination for families, nature enthusiasts, and outdoor lovers. With its well-maintained green spaces, playgrounds, and sports facilities, Paradise Park provides ample opportunities for leisurely strolls, picnics, and energetic play.
Whether you're looking to enjoy a peaceful afternoon surrounded by nature or engage in a friendly game of beach volleyball, Paradise Park offers a welcoming and inclusive atmosphere for everyone to enjoy. Their playground offers a play place for children of all abilities. They also have a splash pad with spray nozzles and various water-based activities for children to cool off in the warm summer months.
This park boasts a community atmosphere and offers a fantastic space for family and friends to get together.
Experience Banished Brewing Ltd.
Banished Brewing Ltd in Paradise, Newfoundland, is a new hidden gem for beer enthusiasts and connoisseurs. This local craft brewery has quickly gained a reputation for its exceptional brews and inviting atmosphere. Step into the welcoming taproom, and you'll be greeted by a delicious selection of handcrafted beers.
From hoppy IPAs to rich stouts and refreshing sours, Banished Brewing offers a diverse range of flavours to satisfy every palate. The friendly and knowledgeable staff are passionate about their craft and are always eager to share their expertise and recommendations.
Whether you're a beer aficionado looking to sample unique flavours or simply seeking a fun spot to relax with friends, Banished Brewing is the perfect destination in Paradise, Newfoundland, to experience the local craft beer scene at its finest.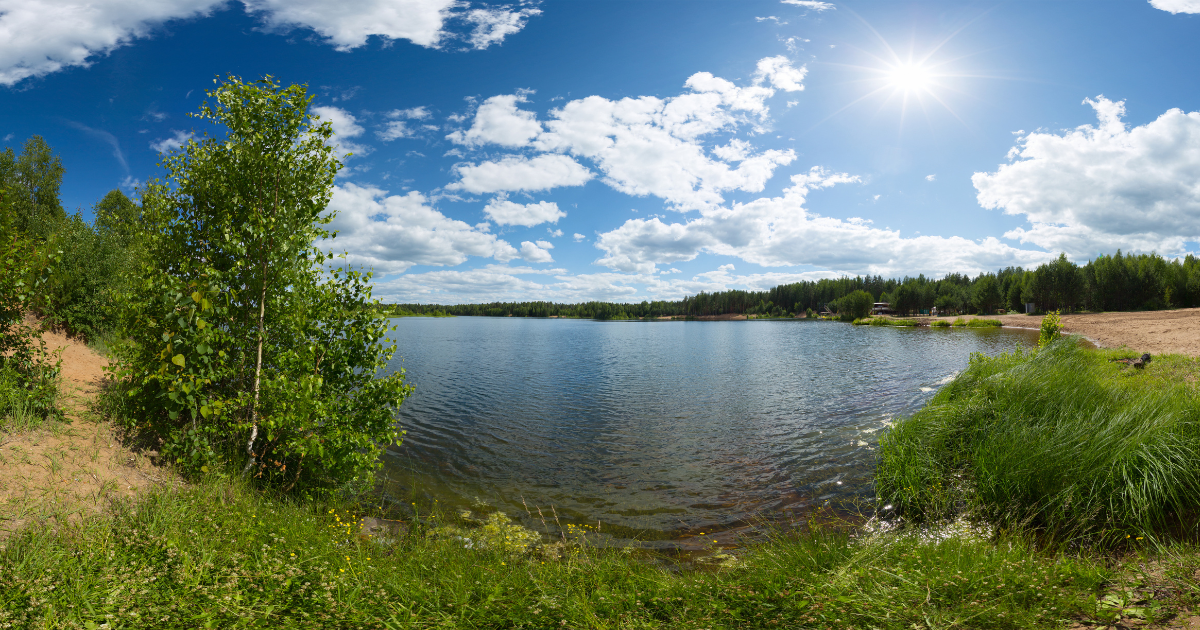 Relax at Peter Barry Duff Memorial Park
Peter Barry Duff Memorial Park in Paradise, Newfoundland, is a cherished community landmark.
This beautiful park offers a serene and inviting environment for residents and visitors to relax and enjoy the outdoors. The park features well-manicured green spaces, walking paths, and benches where visitors can unwind and soak in the tranquil atmosphere.
The park also has a beautiful flat beach area where people can swim and relax.  It also includes a playground for children to let their imaginations run wild. The Peter Barry Duff Memorial Park serves as a gathering place for community events, making it a beloved destination for both recreational activities and relaxation in Paradise, Newfoundland.
Eat at The Woodstock Public House
Situated in the beautiful town of Paradise, Newfoundland, the Woodstock Public House restaurant is a hidden gem worth discovering. With its inviting ambiance and friendly staff, it provides a delightful dining experience that appeals to both locals and travellers alike.
The menu is a culinary delight, featuring a diverse selection of dishes crafted from locally sourced ingredients. From succulent seafood delicacies that showcase the region's coastal bounty to hearty comfort food that warms the soul, the Woodstock Public House offers a range of flavours to satisfy any craving. Whether you enjoy a leisurely lunch or a cozy dinner, the restaurant's commitment to quality and authenticity shines through in every bite. So, if you're seeking a taste of Newfoundland's rich culinary heritage or simply looking for a satisfying meal, make sure to add the Woodstock Public House to your list of must-visit places in Paradise.
Paradise, Newfoundland, offers a variety of memorable experiences for visitors to indulge in. From the serene atmospheres of their beloved parks, to the enjoyable trails of Octagon Pond, Paradise truly lives up to its name. Whether it's enjoying the outdoors, immersing in nature, or savouring delicious food and craft beer, Paradise, Newfoundland promises an extraordinary journey filled with relaxing destinations, and unforgettable memories.