Welcome to the captivating journey of Newfoundland's Irish Loop, a scenic coastal drive that promises an adventure filled with breathtaking landscapes, cultural treasures, and unforgettable experiences. Nestled along the rugged shores of the Avalon Peninsula, this enchanting region beckons travelers seeking an authentic taste of Newfoundland's rich heritage and natural beauty.
In this comprehensive guide, we'll take you on an adventure through the best things to do and the most captivating places to see along the Irish Loop. From charming hikes along Newfoundland's infamous East Coast Trail to the refreshing swimming spots at La Manche Provincial Park, the Irish Loop of Newfoundland offers an array of wonders waiting to be explored.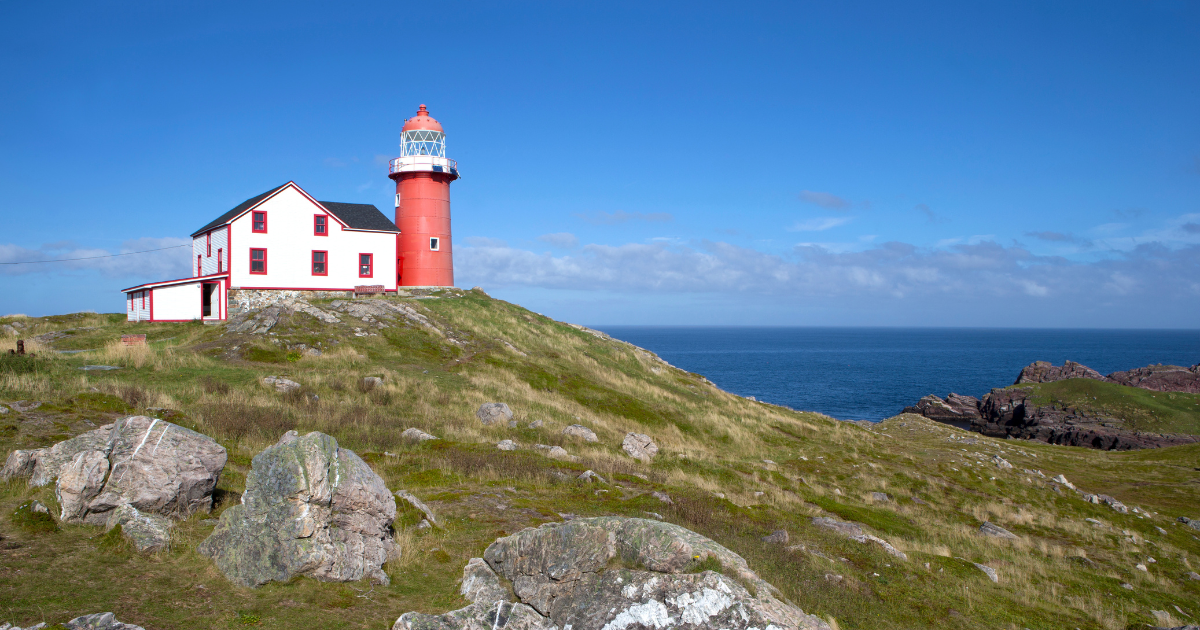 Visit the Ferryland Lighthouse
Experience a journey back in time to the enchanting world of Ferryland Lighthouse, a historical gem nestled along the picturesque coastline of Newfoundland. Built in 1870, this iconic lighthouse stands as a testament to the region's maritime heritage and beckons travelers seeking a unique blend of history and natural beauty. Embark on a delightful 25-minute hike along a scenic walking trail from the Colony of Avalon, immersing yourself in the stunning landscapes that surround this architectural wonder.
Explore the History of Mistaken Point
Dive into the captivating world of Mistaken Point Ecological Reserve, a geological wonderland imprinted with secrets of our planet's ancient past. Situated amidst Newfoundland's awe-inspiring landscape, this Reserve holds a treasure trove of fossils that will transport you back over half a billion years. 
Imprinted upon more than 100 of the bedding planes, you can see some of the oldest and most complex life-forms, scientifically known as the Ediacara biota, are etched upon the mudstones and sandstones there. These extraordinary creatures thrived in the sea between 580 to 541 million years ago, making Mistaken Point a unique window into a time when life was exclusively aquatic. This destination is a fascinating excursion for those who want to know more about our past.
See North America's Largest Puffin Colony at the Witless Bay Ecological Reserve
Embark on an unforgettable journey to Witless Bay Ecological Reserve, an untouched sanctuary teeming with remarkable wildlife just off Newfoundland's Avalon Peninsula. This extraordinary reserve boasts the largest Atlantic Puffin colony in North America, offering an awe-inspiring spectacle as over 260,000 pairs of these endearing birds nest here during the late spring and summer months.
But the wonders don't end there; Witless Bay is also home to the world's second-largest Leach's Storm-petrel colony, with an astounding 620,000 pairs making their nests on these pristine islands. Prepare to be enchanted by the sights and sounds of thousands of Black-legged Kittiwakes and Common Murres, adding to the diversity and charm of this ecological paradise.
Located just a short distance from Newfoundland's Bay Bulls and Bauline East, and a mere half-hour south of St. John's, Witless Bay Ecological Reserve beckons with its 31 km²- 29 km² expanse. To ensure the preservation of this precious habitat, boat regulations operate during the nesting season from April 1st to September 1st, providing a safe and nurturing environment for the region's rich birdlife.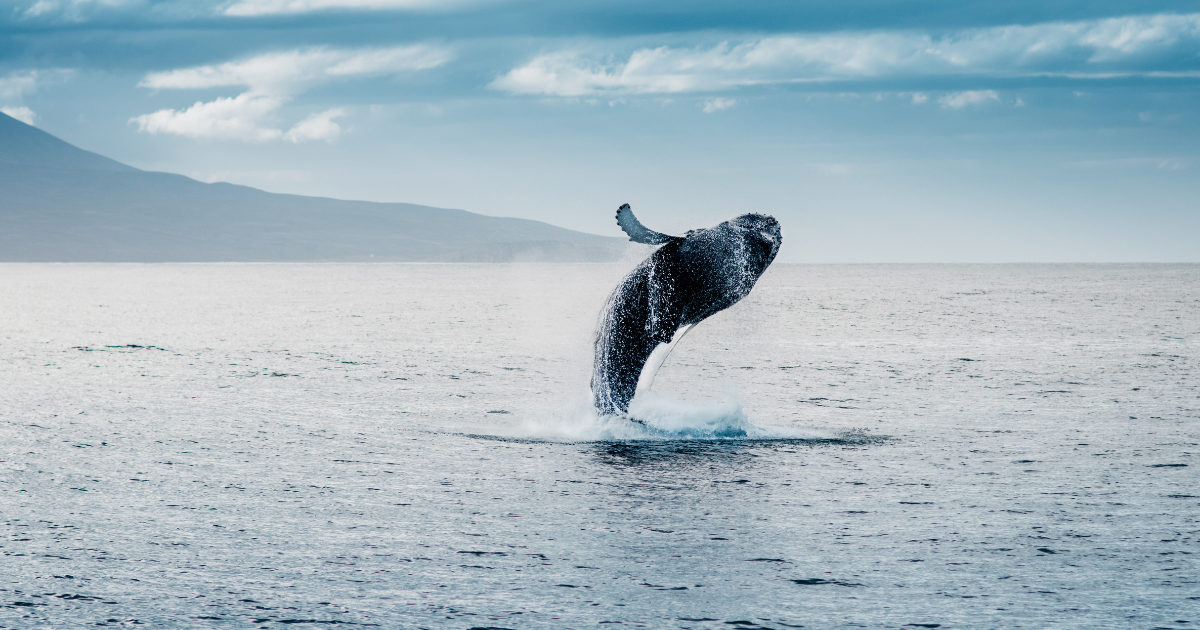 Watch for Whales on St. Vincent's Beach
Escape to the beauty of St. Vincent's Beach, a scenic cobblestone oasis nestled along Newfoundland's enchanting Irish Loop. This hidden gem offers visitors the perfect opportunity to bask in nature's splendor while being treated to a mesmerizing show of humpback whales frolicking just a stone's throw away from the shore.
Plan your visit between the end of June and mid-July to witness the breathtaking return of humpbacks, following their caplin feast. With paved parking and wheelchair accessibility, everyone can delight in this extraordinary experience. The beach also features a Visitors Centre to enrich your understanding of the marine marvels that grace these waters. Conveniently situated between Mistaken Point UNESCO Site and Salmonier Nature Park/The Wilds Golf Resort, St. Vincent's Beach is a must-see attraction on your Irish Loop adventure.
For a truly immersive experience, the Cozy Whale Song B&B located on the beach offers a serene retreat, ensuring your stay is nothing short of magical. Immerse yourself in nature's grand symphony at St. Vincent's Beach, where humpback whales and pristine landscapes unite to create cherished memories that will resonate with you forever.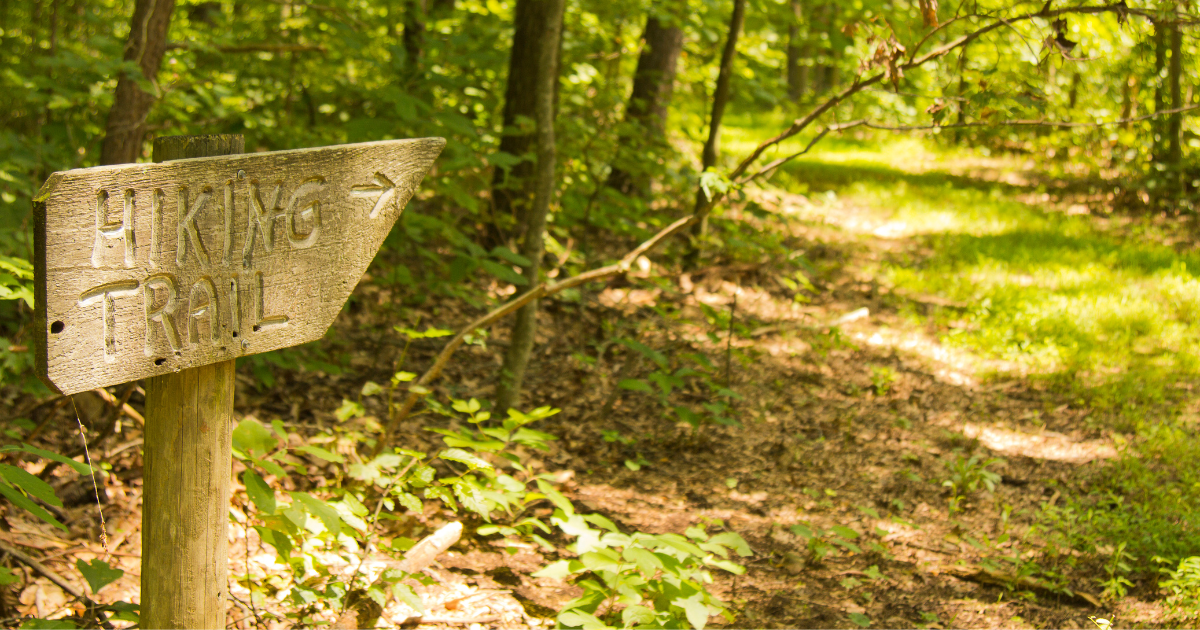 Explore and Stop for a Swim at La Manche Provincial Park
Nestled approximately 53 kilometers south of St. John's along Highway 10, La Manche Provincial Park beckons with its serene charm and abundant biodiversity. Opened to the public in August 1966, this captivating park was established to preserve the stunning La Manche Valley, boasting diverse habitats, lush vegetation, and a thriving birdlife.
The park's picturesque landscape includes Rowsells Hill Pond, La Manche Ponds, a section of the La Manche River, and the intriguing abandoned fishing village of La Manche. As you explore the park, keep your eyes peeled for elusive creatures like beavers, moose, snowshoe hares, minks, and shrews that occasionally grace the area. La Manche Provincial Park is a paradise for butterfly enthusiasts too, with species like the mourning cloak, painted lady, and common sulfur adding vibrant colours to the landscape. Birdwatchers will be delighted by the diverse avian population, making this park an excellent spot for birdwatching. Come immerse yourself in the tranquility of La Manche Provincial Park, where the harmony of nature and the allure of wildlife await, promising an unforgettable escape into serenity.
Hike the East Coast Trail
Embark on an extraordinary journey along the East Coast Trail, where the thrill of genuine wilderness hiking intertwines with the captivating history of Newfoundland & Labrador's Avalon Peninsula. Spanning from the scenic Topsail Beach to the iconic Cape St. Francis and all the way to the charming Cappahayden, this trail promises an unforgettable adventure filled with natural wonders and rich cultural heritage.
As you traverse this trail, you'll be enchanted by the untamed wilderness and breathtaking coastal vistas that unfold before you. Immerse yourself in the stories of historic communities that have thrived along this coastal stretch, adding a touch of allure to your hiking experience. Whether you're a seasoned hiker or a nature enthusiast seeking new vistas, the East Coast Trail offers an unparalleled opportunity to savor the beauty of the Avalon Peninsula in all its splendor.
There is Endless Opportunities for Exploration Along the Irish Loop
Unite your love for adventure and history on the East Coast Trail, where every step leads to a moment of wonder and connection with the essence of this extraordinary land.
Embark on a mesmerizing adventure along the enchanting Irish Loop, where historic lighthouses, picturesque landscapes, and whale watching beaches await. Marvel at the oldest and most complex life-forms at Mistaken Point Ecological Reserve, a UNESCO World Heritage site preserving fossils dating back over 580 million years.
Traverse the pristine shores of St. Vincent's Beach for an incredible whale-watching experience amidst nature's grand symphony. Delight in the serenity of La Manche Provincial Park, offering diverse habitats, abundant wildlife, and a haven for birdwatching enthusiasts. Each destination promises a unique blend of natural wonders, cultural heritage, and unforgettable experiences, making your Irish Loop exploration truly exceptional.
So, plan your journey today and immerse yourself in the breathtaking beauty of Newfoundland's cherished treasures along the Irish Loop.